Read Time:
3 Minute, 1 Second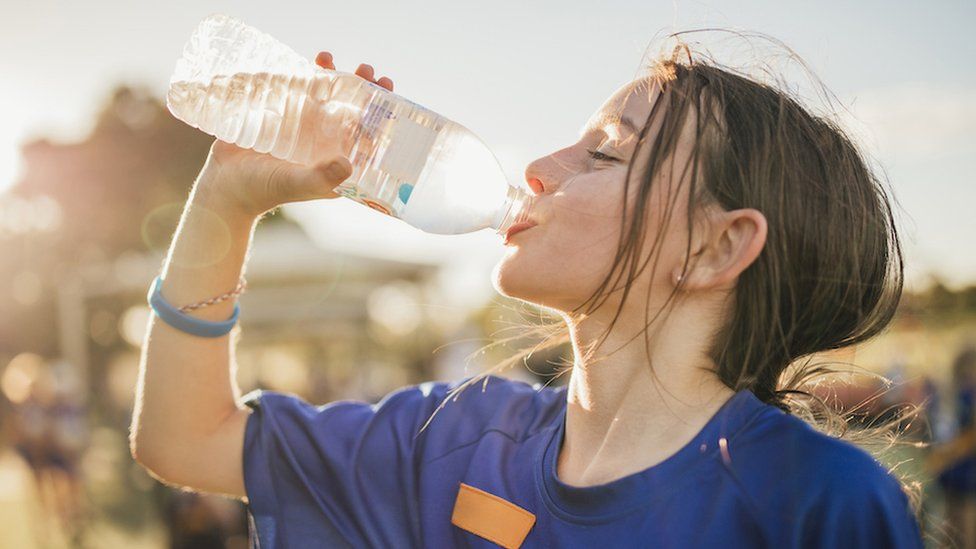 A number of schools are closing next week and others are ditching uniforms, as temperatures in parts of the UK are predicted to hit 40C (104F).
Schools are not being ordered to shut, but are being encouraged to take steps to ensure pupils are safe.
Teachers say schools will need to judge whether or not to fully or partially close in some instances.
But one teaching union said widespread closures were "unlikely at this stage".
Simon Kidwell, head teacher at Hartford Manor Primary School and Nursery in Cheshire, told the BBC he had advised parents to send children to school in cool clothes to prevent overheating.
"Uniform policy is out of the window for Monday and Tuesday," he said.
"Polo shirts aren't always the lightest weight so just making sure that they can wear their clothes which are the coolest and which feel most comfortable."
He said he was "lucky" and did not have to consider closing, because classes could rotate around air-conditioned rooms, and there was lots of shade outside.
A number of local authorities, including Somerset County Council and Portsmouth City Council, told the BBC they were not expecting closures.
Head teachers in North Northamptonshire "have the discretion to close their school if they deem it necessary", while Cambridgeshire County Council told the BBC it had asked schools "to do all they can to remain open with the appropriate adjustments".
However, some schools have taken the decision to close altogether on Monday and Tuesday.
They include Dr Challoner's High School in Buckinghamshire, where head teacher Alan Roe said many classrooms "are very uncomfortable" even when temperatures are about 25C.
Kemnal Technology College in Sidcup, Kent, called the decision to close "unprecedented".
It told parents that work would be set remotely and that a few members of staff would keep the school open for parents with no childcare alternatives.
Other schools have adapted opening hours and rescheduled sports days.
In advice issued for England, the Department for Education said school leaders should "make sure they take any steps necessary to make sure children are safe and comfortable".
That includes avoiding lessons that involve "vigorous physical activity" and suggesting pupils wear loose, light-coloured clothing with sun hats.
Schools are also advised to provide children with plenty of water.
It said there was no temperature at which schools have to shut by law, but temperatures should be "reasonable".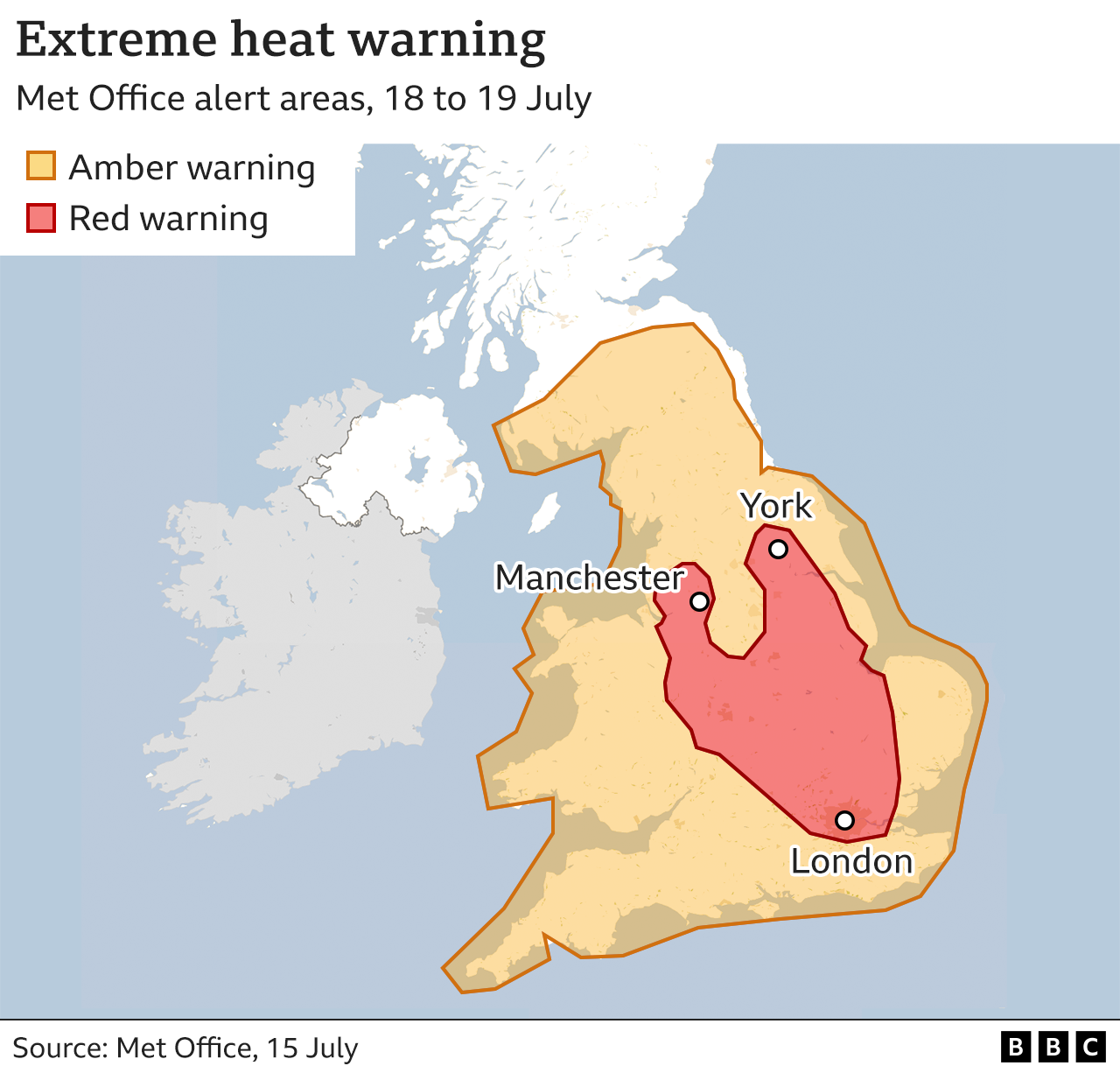 The NEU teaching union has also suggested using less heat-generating equipment – such as computers and ovens – and adapting school lunch menus.
Kevin Courtney, its joint general secretary, said that "in some cases, heads may decide that their school needs to close fully or partially during the red weather warning".
"Head teachers will be… using their professional judgment to cancel or reschedule any activities involving strenuous exercise, so as to protect children and staff," he said.
James Bowen, director of policy for school leaders' union NAHT, said "widespread closures would seem unlikely at this stage" and would be "a last resort".
He added that ventilation should be improved in school buildings as the UK experiences warmer summers – an issue brought to the fore in the pandemic.