Read Time:
4 Minute, 25 Second
Rishi Sunak and Liz Truss will go head-to-head to become the next leader of the Conservative Party after Penny Mordaunt became the latest candidate to be knocked out of the contest.
In the fifth and final round of voting by Tory MPs, the leadership contenders received the following support:
Penny Mordaunt – 105
Rishi Sunak – 137
Liz Truss – 113
The former chancellor and the foreign secretary finished in the top two places after five rounds of voting by Tory MPs.
Ms Mordaunt had been second in all previous rounds of voting, but a late surge by Ms Truss cost her a place on the ballot, with just eight votes separating the pair.
The foreign secretary gained 27 votes, Mr Sunak put on 19 while Ms Mordaunt could only gained an extra 13 supporters.
There were two spoiled ballots and one individual did not vote.
Politics Hub: Sunak or Truss to become next PM
Responding to the result, Ms Mordaunt said she will "continue to work hard" to repay those who supported her and stressed that Conservative MPs "must all now work together to unify our party".
Thanking her team in a statement, the trade minister continued: "And I want to put on record my gratitude to party members and constituents who have been in touch to pledge their support. I will continue to work hard to repay the faith they placed in me."
"I also want to congratulate both Rishi and Liz in getting through to the next stage.
"I pay tribute to anyone who puts themselves forward for such a demanding role. Politics isn't easy. It can be a divisive and difficult place. We must all now work together to unify our party and focus on the job that needs to be done.
"I am a One Nation, proud Brexiteer. My campaign put forward a positive vision for the country I love so much, remembering who we are here to serve.
"Our mission is not only to deliver on what we promised but to win the fight against Labour at the next general election. I hope to play my part in both".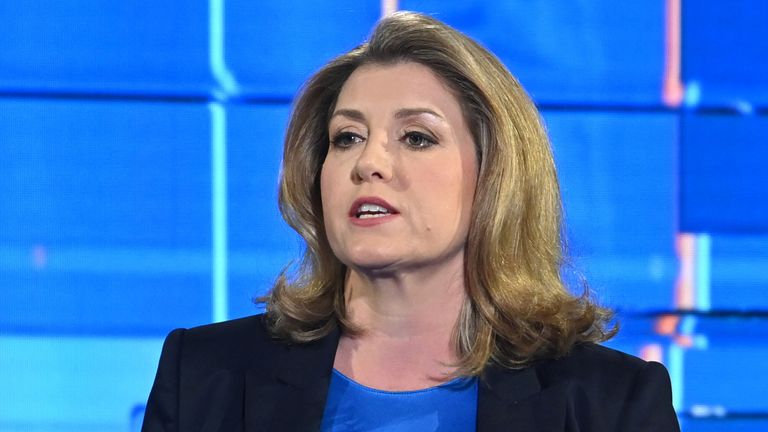 Meanwhile, Ms Truss said if elected as Tory leader she would "hit the ground running from day one".
"I would like to thank each and every one of my colleagues who have supported me throughout this stage of this contest," the foreign secretary said.
"I would also like to pay tribute to every candidate who stood for the leadership. Each of them has contributed enormously to the Conservative Party and to public life.
"I am excited to now take to the country to make the case to the Conservative Party about my bold new economic plan that will cut taxes, grow our economy and unleash the potential of everyone in our United Kingdom.
"As prime minister I would hit the ground running from day one, unite the Party and govern in line with Conservative values.
"I am incredibly proud to be a part of the Conservative and Unionist Party and am excited to spend the next few weeks proving to all of our brilliant members exactly why I am the right person to lead it, and our great nation."
Read more:
What happens now only Truss and Sunak remain?
Leak inquiry launched after claims civil service tried to damage Mordaunt's chances
Mr Sunak's posted a video message saying he is "the only candidate" who can beat the Labour Party at the next election.
"I won't let you down". "I'll work as hard as I can to get our message out to the country," the former chancellor said.
"We need to restore trust, rebuild the economy and reunite our country.
"I'm confident that we can do that and we've got a really important positive message to take out to all our members now – crucially, who is the best person to beat Keir Starmer and the Labour Party at the next election?
"I believe I'm the only candidate who can do that."
The remaining two candidates face a summer of campaigning and hustings before a vote by the wider party membership.
A winner is expected to be announced on 5 September.
They are expected to replace Mr Johnson as prime minister the following day.
Around 160,000 members were eligible to vote in the previous leadership election that saw Mr Johnson defeat Jeremy Hunt, but that number is expected to have increased since then.
Yesterday, equalities minister Kemi Badenoch was knocked out of the leadership race after receiving the fewest number of votes.
A YouGov poll of Conservative members published ahead of Tuesday's vote showed Ms Badenoch would have beaten any of her rivals in a final head-to-head.
The same poll also suggested that Mr Sunak would struggle to win over the Tory membership irrespective of which of the remaining candidates he may face in the final two.
The leadership contest was triggered after Boris Johnson announced he would be leaving Downing Street after an avalanche of ministerial resignations over his handling of the Chris Pincher scandal.
He will remain as prime minister until his successor has been named.